FACULTY PROFILE STYLESHEET: do not remove this block
Tannishtha Reya, Ph.D.
Professor of Pharmacology and Medicine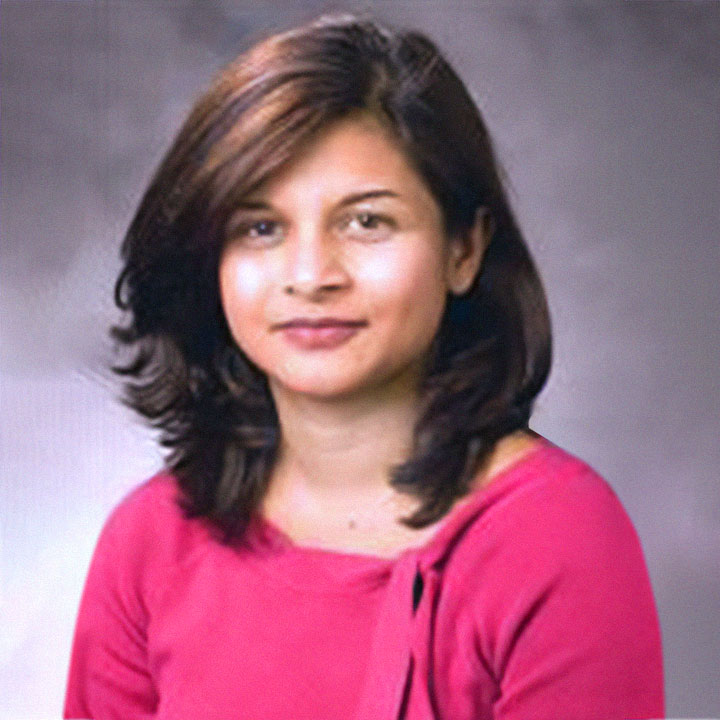 Research Interests
The primary goal of our lab is to understand the signals that control self-renewal of stem cells, and how these signals are hijacked to fuel cancer growth. The lab has three primary areas of interest: analyzing the roles of stem cell signals in cancer progression, heterogeneity and therapy resistance, developing high-resolution imaging strategies to map the behavior and interactions of stem cells with the microenvironment in living animals and define how these interactions change during regeneration and cancer growth, and developing new strategies towards cancer therapy. These studies have implications not only for understanding the basic mechanisms that regulate normal and oncogenic self-renewal, but also for enhancing stem cell-based therapies for human disease.
Selected Publications
Zhao C, Chen A, Jamieson C, Fereshteh M, Abrahamsson A, Blum J, Kwon HY, Kim J, Chute JP, Rizzieri D, Munchhof M, VanArsdale T,  Beachy PA and Reya T. 2009. Hedgehog signaling is essential for maintenance of cancer stem cells in myeloid leukemia. Nature 458: 776-779.
Ito T, Kwon HY, Zimdahl B, Congdon K, Blum J, Lento W, Zhao C, Lagoo A, Gerrard G, Foroni L, Goldman J, Goh H, Kim SH, Kim DW, Chuah C, Oehler VG, Radich JG, Jordan CT, and Reya T. 2010. Regulation of myeloid leukemia by the cell fate determinant Musashi. Nature 466:765-768.
Fox R, Lytle N, Jaquish D, Park F, Ito T, Bajaj J, Koechlein C, Zimdahl B, Yano M, Kopp J, Kritzik M, Sicklick J, Sander M, Grandgenett PM, Hollingsworth MA, Shibata S, Pizzo D, Valasek M, Sasik R, Scadeng M, Okano H, Kim Y, MacLeod R, Lowy A and Reya T. 2016. Image based identification and targeting of cancer stem cells in pancreatic adenocarcinoma. Nature 534:407-411.
Koechlein CS, Harris JR, Lee T, Weeks J, Fox RG, Zimdahl B, Ito T, Blevins A, Jung S-H, Chute JP, Chourasia A, Covert M and Reya T. 2016. High-resolution imaging and computational analysis of haematopoietic cell dynamics in vivo. Nature Communications 7:12169. doi: 10.1038/ncomms12169.
Bajaj J*, Konuma T*, Lytle N, Kwon HY, Ablack JN, Cantor JM, Rizzieri D, Chuah C, Oehler VG, Broome EH, Ball ED, van der Horst EH, Ginsberg MH and Reya T. 2016. CD98-mediated adhesive signaling enables the establishment and propagation of acute myelogenous leukemia. Cancer Cell 30:792-805. (Preview)
Lytle NK*, Ferguson LP*, Rajbhandari N, Gilroy K, Fox RG, Deshpande A, Schurch CM, Hamilton M, Robertson N, Lin W, Noel P, Wartenberg M, Zlobec I, Eichmann M, Galvan JA, Karamitopoulou E, Gilderman T, Esparza LA, Shima Y, Spahn P, French R, Lewis NE, Fisch KM, Sasik R, Rosenthal SB, Kritzik M, Von Hoff D, Han H, Ideker T, Deshpande AL, Lowy AM, Adams PD and Reya T. 2019. A multiscale map of the stem cell state in pancreatic adenocarcinoma. Cell 177:572-586. (Preview)
Bajaj J, Hamilton M*, Shima Y*, Chambers K, Spinler K, Van Nostrand EL, Yee B, Blue SM, Chen M, Rizzieri D, Chuah C, Oehler V, Broome EH, Sasik R, Scott-Browne J, Rao A, Yeo GW and Reya T. 2020. An in vivo genome-wide CRISPR screen identifies the RNAbinding protein Staufen2 as a key regulator of myeloid leukemia. Nature Cancer 1: 410-422.
Divisions
Cancer Biology
Programs
Signaling & Molecular Pharmacology
Integrative Multi-Omics