Geoffrey Chang, Ph.D.

Professor of Pharmacology, Skaggs School of Pharmacy & Pharmaceutical Sciences
Geoffrey Chang, PhD
Professor of Pharmacology, Skaggs School of Pharmacy & Pharmaceutical Sciences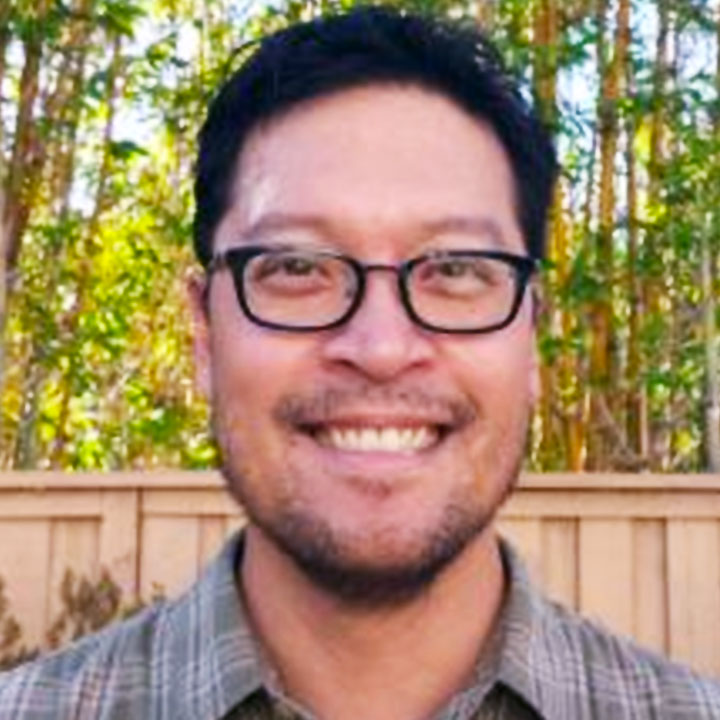 FACULTY PROFILE STYLESHEET: do not remove this block
Geoffrey Chang, Ph.D.

Professor of Pharmacology, Skaggs School of Pharmacy & Pharmaceutical Sciences
Research Interests
Our research has been focused on determining the structures of multidrug resistance (MDR) transporters found in nature where the drug binding sites reside in the cell membrane and other transporters. These transporters include those from the MDR ATP-Binding Cassette (ABC) transporter Super Family, the Small Multidrug Efflux (SMR) family, the Major Facilitator Superfamily (MFS), and the Multi-Antimicrobial Toxin Extrusion (MATE) family. The structures of these MDR transporters reveal that they are Vshaped with substrate-entry portals that open towards the lipid bilayer. The positions of these portals and hydrophobic residues in the substrate binding pockets enable these transporters to extract hydrophobic substrates directly from the inner membrane leaflet. Upon structural rearrangement to an outward-facing conformation, they present the substrates to the outer membrane leaflet or to the outside. Our laboratory has several structure-function projects through collaborations focused on human, marine, plant, and bacterial transporters, channels, and receptors. We have also developed and use a powerful molecular evolution platform for the discovery of nanobodies to proteins and molecular sensors selective for small molecules.
Selected Publications
Nicklisch, S.C.T., et al., Transporter-interfering chemicals inhibit P-glycoprotein of yellowfin tuna (Thunnus albacares). Comp Biochem Physiol C Toxicol Pharmacol, 2021. 248: p. 109101.
Ribeiro CL, Conde D, Balmant KM, Dervinis C, Johnson MG, McGrath AP, Szewczyk P, Unda F, Finegan CA, Schmidt HW, Miles B, Drost DR, Novaes E, Gonzalez-Benecke CA, Peter GF, Burleigh JG, Martin TA, Mansfield SD, Chang G, Wickett NJ, Kirst M. The uncharacterized gene EVE contributes to vessel element dimensions in Populus. Proc Natl Acad Sci U S A. 2020. doi: 10.1073/pnas.1912434117. PubMed PMID: 32041869.

Zaramela LS, Martino C, Alisson-Silva F, Rees SD, Diaz SL, Chuzel L, Ganatra MB, Taron CH, Secrest P, Zuniga C, Huang J, Siegel D, Chang G, Varki A, Zengler K. Gut bacteria responding to dietary change encode siali- dases that exhibit preference for red meat-associated carbohydrates. Nat Microbiol. 2019;4(12):2082-9. doi: 10.1038/s41564-019-0564-9. PubMed PMID: 31548686; PMCID: PMC6879853.

Maity K, Heumann JM, McGrath AP, Kopcho NJ, Hsu PK, Lee CW, Mapes JH, Garza D, Krishnan S, Morgan GP, Hendargo KJ, Klose T, Rees SD, Medrano-Soto A, Saier MH, Jr., Pineros M, Komives EA, Schroeder JI, Chang G, Stowell MHB. Cryo-EM structure of OSCA1.2 from Oryza sativa elucidates the mechanical basis of po- tential membrane hyperosmolality gating. Proc Natl Acad Sci U S A. 2019;116(28):14309-18. doi: 10.1073/ pnas.1900774116. PubMed PMID: 31227607.

Kopcho N, Chang G, Komives EA. Dynamics of ABC Transporter P-glycoprotein in Three Conformational States. Sci Rep. 2019;9(1):15092. doi: 10.1038/s41598-019-50578-2. PubMed PMID: 31641149; PMCID: PMC6805939.
Divisions
Cancer Biology
Cardiovascular & Metabolic Diseases
Immunology, Inflammation, & Infectious Diseases
Neuropharmacology & Neurological Disorders
Programs
Signaling & Molecular Pharmacology
Biochemical, Biophysical and Structural Pharmacology Program
Integrative Multi-omics Program
Systems and Computational Biology Program