Molecular Pharmacology

Training Program
Graduate Studies in the Department of Pharmacology provide trainees with contemporary education in Pharmacology and state-of-the-art research training in Pharmacological Sciences.
Learn more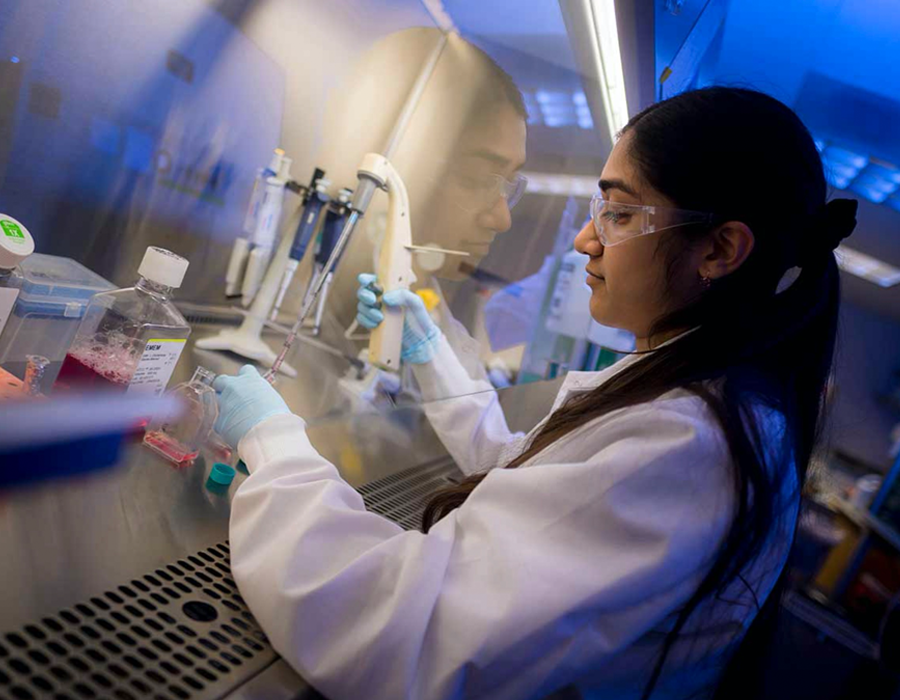 Biomedical Sciences Graduate Program
Students who choose to do their thesis research in laboratories of faculty in the Molecular Pharmacology Training Area of the UC San Diego Biomedical Sciences (BMS) Graduate Program are eligible to be part of the Pharmacological Sciences Training Program (PSTP)
Graduate STUDENT RESOURCES
Funding opportunities, mentor outreach, grantwriting workshops, and more. 
Explore
We Make Changemakers
Recognized as one of the top 15 research universities worldwide, our culture of collaboration sparks discoveries that advance society and drive economic impact. Everything we do is dedicated to ensuring our students have the opportunity to become changemakers, equipped with the multidisciplinary tools needed to accelerate answers to our world's most pressing issues.
Support Our Research